Heavy metal songs: Fit to Die reviewed by Hard&Heavy
Published
30 April 2011
|
By
Grave
Here I am with another fantastic review from an Italian webzine, Hard 'n Heavy. You can also read an interesting interview to Gad here, made by Beppe Diana.
We have a great debt with him, he supported us and he has a passionate vision of heavy metal music. What can I say about his words on "Fit to die"? We just wanted to write some good heavy metal songs and he talked about us like if we had composed the greatest heavy metal songs!!
What an honor!! We never had the chance to meet him personally, but he supported us from the very first demo!
I hope the next album will be able to have the same impact on him!
There are a lot of great heavy metal bands out there. When I go to the gigs I can see so many good musicians, expecially the youngest ones: they're technically prepared and some of them with a nice musical taste. I find this very exciting because it brings you to mantain every time a high level, with the advantage for the music and especially the listeners.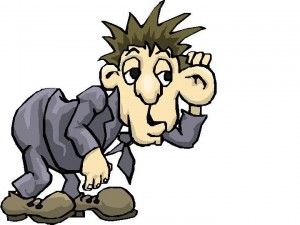 Yesterday I was with Gad and we were talking about the last song he wrote: "Libra".
Obviously he had to say something about my drum parts:" Good work Grave…but I would do the bridge in this way, remove those fills, then the chorus… " "Did you REALLY like the drum parts, Gad?!!" "Yes… you did them as I had in mind,but…" (Yes, I'm trying to describe you as demon
).  [Note by Gad: good work, Grave, but...
]
Perhaps I only have in mind to play some good metal music while Gad wants to reach the top 10 heavy metal songs (Yes, I'm tring to paint you like a mad visionary:):) ). [Note by Gad: good work again, Grave, but...
]
The point is that everyone should be ambitous: this brings you to a costant challenge, to improve yourself, to learn from everything is good around and to have an open mind. Everyone has his believes and his tastes about music but how many times we have not spent more then a few minutes to understand what a new band would say with its music. And this especially happens to the musicians who are too concentrated on their own things. You're able to do guitar shredding? Be sure you'll have to prove everytime you're technically advanced and a monster guitar player because of that. You're faster as light with the double base drums? You'll put 200bpm sixteen notes everywhere it is possible in a song. The real problem is the ego. And to overcome it there must be someone who makes you notice that you're doing it wrong!! We, musicians, have to remember that we are not making clinics during the gigs, we're making a performance, playing pretty good songs and preparing a proper stage show.
I'm glad when Gad says to me that things! It makes me think and try to improve my approach to the songs.
The final exam is with the listener: He is the judge because, at the end, we play for him.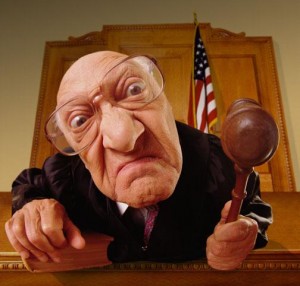 See you on monday with the next "just war" post!
Grave
Donations
Support independent music!
Random Pics