Support independent music!
Published
11 March 2011
|
By
gadjet
In the last few years, many things changed in the discographic industry. While ten years ago the main goal for a band was to get a deal with a label, nowadays this is not so important.
Today little bands must pay for themselves for everything: from recording to post-production, from graphics to promotion and even distribution. Many little labels offer only some advertising, a little distribution and the possibility to play at some festivals. Do you want to go on tour? You'll have to pay for it!
But now you, the listener, true fan of heavy metal music, can support little independent bands like we are in many ways:
- Buy our stuff. Hey, that's what we're here for! Listen to what we do on the player you can find on the top right of this page. Do you like it? We're sure you do!
Go to our store page or drop us a line at merchandise (@) futureistomorrow.it, order directly from us our cd «Fit to Die (part 1)» and our collectible shirts. Hurry, we have only few ones left!!!
Do you want to buy the mp3s? You can! Go to our main independent distributor's page and you will find them. Do you prefer iTunes or Amazon? No problem, we're there too.
You don't want to spend money 'cause you already bought 30 cds this month? Do it next month! One of the best things of heavy metal is that it never gets old!
- Donate. Did you illegaly downloaded our cd? We know there is this possibility, we even know the websites which link it. Don't worry, we won't sue you nor anybody.
We like the idea that our music can be shared among fans.
Anyway, you can always support us and donate a couple of bucks via Paypal simply following this link:
- Click on the ads. Advertising could sometimes be useful, you could even discover new interesting bands, for example. Do you use some ad blocker? We're sure you are sooooo open minded you will make an exception for this page!
You can find the ads on the bottom right bar and inside every post, top and bottom positions.
- Most important: SHARE! Share this post, every post, our website, everything. Here on the bottom you can find the buttons to share the page on many social networks. Bring more friends into our music. Support us!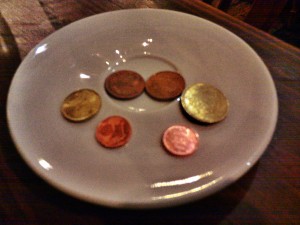 We write music about the world we live in, so we'd like to know more people and to know what they think about regardless of age, gender, country, skin colour, religion. We know you have something to say, let's talk about it!
You don't like our music? SCREW YOU! OUR MUSIC IS AWSOME!
Ok, we're joking!
The truth is we're working on something really challenging and amazing. Keep in touch with us, it's worth the wait!
Got the picture? There are so many ways to support independet musical artists like we are, so buy, click or share! You have the power to help us (or in the same way other indipendent artists) in making more heavy metal!
Horns up!
Donations
Support independent music!
Random Pics