Heavy metal songs: Fit to Die reviewed by Novometal
Published
27 April 2011
|
By
Grave
Hello everybody!
It has been three months since the last time I listened to "Fit to Die". I'm writing these lines while listening to "The day of Retribution".
Anyway, here we go with a portuguese review from Novometal.
As it seems the song Fit to die is the favourite one of the reviewer, well why not to talk about it?!:)
This is the only songs of the album that has been written by both Pablic and Gad: it has different tempo changes, from 7/4 to 5/4, 7/4 then 6/4..ok, I hate guitar players!:)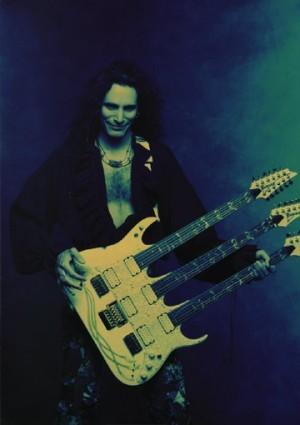 I like to play this song because of its different dynamics: particular thing is that the chorus arrives after 2.50 minutes! And it's the softer part of the song (except for the last one). I like very much the main theme in perfect Pablic style. He has the ability to write 7/4 riffs and let them play as if they were in 4/4.
Reading the review I noticed that was mentioned "Stories to Tell": I remember when Gad sent me the Guitar Pro sample and I told him I was impressed by the magnificence of the introduction.
I heard a lot of heavy metal music with great orchestral parts and having them on a Future is Tomorrow's song it has been astonishing to me!!
Sometimes brings some difficulties to understand how much the other instruments can play. It's not easy to have in mind all the parts and to make immediately the right choice. But it makes us think, experiment and improve our musicianship.
That's all for today, it's time for some drum's exercises.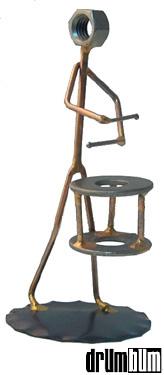 'Till the next time, rock on!!
Bye
Donations
Support independent music!
Random Pics