Heavy metal songs: Fit to Die reviewed by LeChantDuGrillon
Published
1 June 2011
|
By
Grave
So, what can I say… I love french people, especially the ones who spend kind words for the drummer of an heavy metal band called future is Tomorrow.
Thanks to Le Chant du Grillon and to Jean!!
I noticed the reviewer prefer the power metal songs to the mid-paced one's. Ehy Gad, I wrote in a previous comment you should not write power metal songs anymore. I grant you one, maybe.
[note by Gad: we'll see... :P]
A few of months ago I went to Symphony X's concert in Florence. They made a couple of songs from the upcoming album "Iconoclast" and I said to Gad:"Hey, they stole our riff:)". Yeah, it was nice to hear the same sensation from what we're composing and what that incredible band was playing. I clear a thing, it has never been my intention to compare F.I.T. to Symphony X!!
When we'll be able to reach a top 10 heavy metal song as Paradise Lost, Divine wings of Tragedy or Inferno perhaps I will say we're better than..uhm..Dream Theater
.
I'm surely joking but at the same time I think that with a lot of hard work and continuous improvement we can have our satisfactions, and hope the listeners will have them, too.
"Fit to Die" was a good beginng and a great challenge: the partecipation of the choir and the addition of tons of synthesizers to the songs has not been easy to arrange. Now we want to do better: I still have not heard what kind of orchestral parts there will be on the next album but I'm already excited to listen how heavy are these new metal songs!!
And remember my friends, keep listening to heavy metal, spread it's word and follow the new bands!!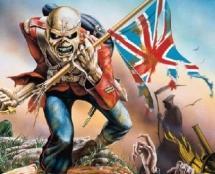 Bye
Grave
Donations
Support independent music!
Random Pics