Monthly Archives:
December 2011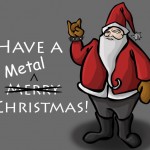 Published
22 December 2011
|
By
gadjet
Hi to all friends and fans worldwide! We're silent but we're still here, working on the songs for the new cd. As we said before, it's worth the wait. Trust us, it's true!
Before some news about it, all… Continue reading →
Donations
Support independent music!
Random Pics