Heavy metal songs: Fit to Die reviewed by The Metal Crypt
Published
3 April 2011
|
By
Grave
Yees, a good review from "The Metal Crypt webzine". I like good reviews:)
The first thing I want to talk is the singing: well, one of my fears was the pronunciation of the lyrics. Max is good but I understand how difficult could be to sing and pay attention to the Italian accent at the same time. I remember one of my first ideas was to write the words in my own language: I tried and said to myself "No, better in English, we have to be international:)"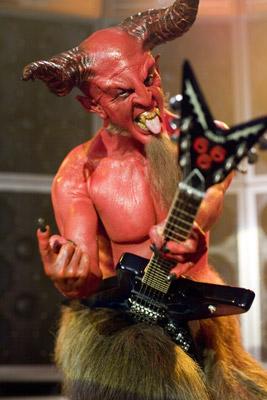 The reviewer names Dream Theater. As I told in the previous comment, for the Metallized review I don't hear their progressive style into "Fit to Die" and especially their musical skills. Well, thanks anyway:) If someone of DT fans liked the CD let me know, I'm curious to hear what they felt listening to our songs!
Another consideration: with this Album I had to learn to play slow metal!! Oh, I'm not a fast-slaugthering-light speed drummer but one of my main influences are Iron Maiden. I like up tempos! Well, the reviewer noticed that the Album is mid-paced and, believe me friends, to play "Story to Tell" has been difficult at the beginning because Gad always felt the tempo too fast. Slow down it a bit more. Argh!! And this has been for all the songs!!!:) Then, I had to play "Dead" and when I finished to record it I thought:"God bless the slow heavy metal songs":)
What can I say about this review: to stay tuned for the second Future is Tomorrow's release.
It talks about the right to make a war, another concept based on a composition of one of our greatest literary men: Giacomo Leopardi. Stay tuned!!
Donations
Support independent music!
Random Pics