Heavy metal songs: Fit to Die reviewed by "Aux Portes du Métal"
Published
8 April 2011
|
By
Grave
My God, what a review from "Aux Portes du Métal".
The French like us! Great! I really appriciated the track by track review and much more that the reviewer fell in love with the Album. Well, personally I'm not a big fan of Angra and Shadow Gallery but Gad love these bands and their songs. Undoubtely these artists had an influence on him and his way to conceive heavy metal.
I believe we made a good album with strengths and weakness: never thought to make easy music to reach the top 100 heavy metal songs! ; but when I read a review like this I can say:" Wow, someone really likes us, not only for a song. He likes our music, Future is Tomorrow's sound. We gained a fan!:)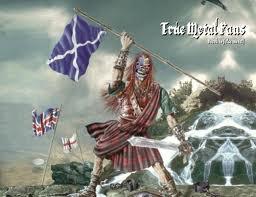 Oh, the reviewer names a band, friend of us: Pathosray. Their kind of metal is quite different from our but I think they're one of the most beautiful reality of our Country.
In my opinion they're much more influenced by Opeth and Mike Oldfield, but the sound remains unique, the band has his own personality.
I hope the same fot F.I.T.: I have many expectations for our next work. It will be different some ways but the main thing is to give every time something to say and create new sensations and emotions. War is a concept that many bands used in past and we're going to tell about it in our style: talking on the right to make a war, what the characters involved feel, the reasons and the consequences. Because humanity evolves but war never changes.
Bye
Note by Gadjet: a big personal thanx to Didier, he asked me a lot of question about our cd and our music. He showed a real interest in what we do and a big professionality in writing the review. I really appreciate his way of listening to music and look forward to meeting him someday in the future. Maybe during a show in France?
Donations
Support independent music!
Random Pics