Happy heavy metal Easter!
Published
23 April 2011
|
By
gadjet
Hi all! This year Easter happens in the middle of this heavy metal spring. It's a pain in the ass for us italians, 'cause april the 25th is a national holiday and this time it goes along with easter monday… then it comes May the 1st, and it's on sunday! Well, it seems that this year we're gonna work a lot more without any break.
I hope to get some time on the next two days to go on with the composition of another song for the new album. It's title is "Libra" and it's turning to be a killer rock tune, good ol' heavy metal school, string skipping stuff!
I wish you all a happy heavy metal Easter. Take your time to rest, party, play, listen to music (our music, too!) and enjoy these days with the ones you love!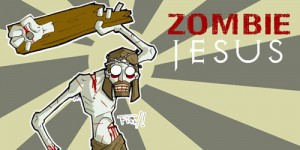 Cheers
Gadjet
Donations
Support independent music!
Random Pics