Heavy metal songs: Fit to Die reviewed by NeckBreaker
Published
30 May 2011
|
By
Grave
Thanks Maik from NeckBreaker.de Webzine for the good review!!
I promise, soon we will post the lyrics on our official site. The fact was that we didn't have enough room in the booklet and we decided to post only the latin spoken.
Anyway my inspiration about the words of the album came from two great bands: Death and Savatage. Even if I don't listen to much death metal or bands with screaming/growling voices, I always found very interesting Chuck Schuldiner's lyrics.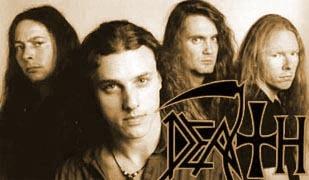 Especially those from Symbolic album: so criptic and at the same time vivid! Through the words I've been able to value Chuck's way of singing. IMHO Death is one of the greatest metal band ever existed because of the incredible feeling coming from the union of music and words.
Savatage are one of the most underrated metal bands. I believe they wrote a lot of beautiful tunes: I wrote the words for two of the eight songs of the new album and my mind immediately went to one of Savatage's best CD, "Dead Winter Dead".
They use simple sentences that have a strong emotional charge!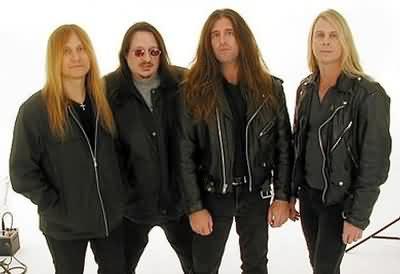 Usually many bands start to write songs from a guitar riff: Gad waits for the lyrics to have the whole idea of how the song should play. The most complex part in the drafting of a heavy metal song with a text of a certain depth, is to be able to maintain the interest and intensity in music; and the singer has a great responsability because it is necessary not only a good technique but even excellent interpretation. He is the balance between a good song and a great heavy metal song!!
Bye
Grave
Donations
Support independent music!
Random Pics