I'm in love with my Tama drums!
Published
28 May 2011
|
By
Grave
Well, if my first Tama Rockstar could speak, it would not say the same to me. I remember when I bought it: while I was putting the base drum in the car, I accidentally hit the baggage (despite the precautions ..) making a beautiful scratch.
Not a good beginning…
My second kit was a Tama Swingstar drums: it was black and, particular that still I like, it had the 8" tom tom. How many time I missed it when I was playing…
I remember I used to play with three toms and a floor tom. Everytime the question was: "Damn, I don't know where to put the ride cymbal!" I like to use it. Many rock/metal drummers prefer an hi-hat on the right to keep the groove. I grew up listening to drummers as Nicko McBrain, Ian Paice, Cozy Powell, so the sound of that cymbal is familiar with my way of playing drums.
Now I got a Tama Starclassic Performer: what can I say, it has an amazing sound with a great attack! If I had enough money I think I would buy a Ludwing drumkit: it has that vintage taste that I love. IMHO Tama drums are the best for heavy metal and I don't know if I would be able to change this brand.
Having played in many festivals, I could not always bring my drums: I remember I tried a Pearl Measter Custom Drums during a gig at Woodstock Club in Como. It was fantastic even without mics!! The sound was so big, perfect for Hard Rock (in fact the other band was an AC/DC tribute). Another good drums I tried was a Mapex but I don't remember what kind it was, maybe an Orion one. Perfect control of the tom's harmonics and a powerful sound from the base drum.
Well, this could make me think to change but everytime I played with a Tama, there were something more than a matter of sound or technical matters: it was love.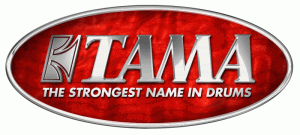 Aloha!
Grave
Posted in
Drum gear
,
Music stuff
,
Musical instruments
|
Tagged
drum set
,
drums
,
Field
,
Fit to Die
,
Future Is Tomorrow
,
Gadjet
,
Grave
,
heavy metal music
,
italian heavy metal band
,
italian prog-power metal band
,
Max
,
metal band
,
metal music
,
musical instruments
,
Pablic
,
prog metal
,
prog-power
,
prog-power band
Donations
Support independent music!
Random Pics