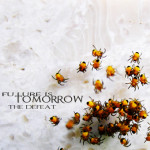 You have waited for so long, but now the day has finally come!
Our new single, "The Defeat", is now available for download!
It features our new singer Michele Guaitoli and guest bass player Fabio D'Amore (Pathosray, Serenity). The song… Continue reading →
Here we are with the last chapter (after this one and this one) of our little time travel among the european countries that started Warld War I.
We're now in the year 1915, the war rages across Europe and… Continue reading →