Ze Germans Zymbals
Published
17 May 2011
|
By
Grave
Hello friends!
I fell in love with Meinl Cymbals. I was a fan of Paiste and still I am, but sometimes come the moments of changes and I was looking for something similar. Meinl fits very well to me.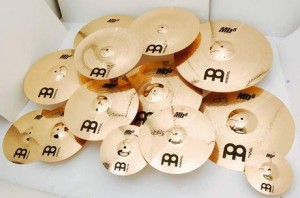 You can find further infos about the manufactoring here.
I like the powerful and brilliant sound of the Soundcaster custom crashers: they're made with bronze and a trace of silver. The interesting thing is that the tone is also rich and warm so I can use the cymbals both for strong accents and softer parts. However I chose the medium size obviously because of the kind of music I play with F.I.T., I can't afford broken cymbals every six months!
My ride is a 21" MB10 Medium Ride: I like the big and penetrating sound of the bell! The cymbal has a good balance between pure tone and glassy ping.
It's almost entirely made with copper.
My lastest purchase is the "Generation X-Treme Stacks Cymbals 12"/14", you can hear his sound in this video. The drummer who plays is Felix Lehrmann, extremely groovy!!!
The Generation X series is an innovative and modern line of cymbals developed with such artists as Johnny Rabb, Benny Greb, and Thomas Lang.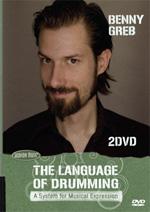 The only shop where I could find the Meinl cymbals is the "Esse Music Store" in Montebelluna (TV). A little far from where I live but there aren't any other shops which have the Meinl Cymbals for sale. They have good prices and a very interesting variety.
My hi-hat is a Paiste and the China is an UFIP. I had a meinl hi-hat, I remember it was an MB 20: nice but too heavy for me and my way of playing.
Well, I'm not a drummer who knows every kind of alloy or have tried any kind of cymbal: I have an idea of how my set should play according with the kind of music.
When I'll be rich I'm gonna buy any cymbal I like!
Bye
Grave
Posted in
Drum gear
,
Music stuff
,
Musical instruments
|
Tagged
drum set
,
drums
,
Field
,
Fit to Die
,
Future Is Tomorrow
,
Gadjet
,
Grave
,
heavy metal music
,
italian heavy metal band
,
italian prog-power metal band
,
Max
,
metal band
,
metal music
,
musical instruments
,
Pablic
,
prog metal
,
prog-power
,
prog-power band
Donations
Support independent music!
Random Pics